You are now looking at Dr Nick Papanikolaou's personal webpage. The purpose of the site is to provide information on Nick's research.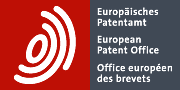 Nick is a Patent Examiner at the European Patent Office, based in The Hague, Netherlands, with a strong technology background in computer science and data security. He works in the field of Information Retrieval and is responsible for deciding the fate of patent applications from some of the greatest technology companies in the world.

Nick was previously a Senior Research Scientist in the Cloud and Security Lab at Hewlett-Packard Laboratories (HP Labs), Bristol. In that role, he was involved in Future Internet Research in the areas of accountability, trust and security, particularly in cloud computing environments. He has significant expertise in computer security and cryptography research.
Nick read Computer Science at the University of Warwick, and received an M.Sc. by Research, and a PhD in Computer Science from the same institution. He is a member of the Association for Computing Machinery (ACM) and the Institute for Electrical and Electronic Engineers (IEEE).